Reception
A Letter from Mrs Rowles
Letter 5- 26.05.2020
Hello everyone in reception
Miss Cooper and I hope you are all well and are looking after yourself and your families. We are missing you all very much and we cannot wait to see you all when it is safe to do so.
Last week I was in school with Mrs Brokenbrow. We had a very busy week with lots of children every day. We enjoy being in school and catching up with all the children and members of staff.
Last week in my garden Mark and I noticed that there is a blackbird's nest in our tree. So over the weekend I have been watching mummy and daddy flying backwards and forwards to their nest. We are being very careful and quiet so that we do not disturb them. We cannot wait to see their baby birds. What have you noticed near your home or in your garden? When you are out look and listen for baby birds and their nests then when you get home draw a picture of what you see and when we are back in school you can bring it in to share with the rest of the class. In fact, if you do anything exciting or have made anything that is amazing please bring it to show everyone. We can't wait to see everything you have been doing and we can't wait to see your lovely faces. Hopefully it will be soon when it is safe for us all to be in school.
Miss Cooper and I cannot wait to listen to you all read as we know you will all have made lots of progress whilst you are home. Please keep practicing all your digraphs and trigraphs in preparation for when you come back to school. Have you been doing lots of writing? I have written a diary about all the things that have happened in my garden whilst I have been off school. I have noticed lots of lovely creatures (mice, weasel, blackbirds, robins etc) God's creatures are everywhere if you look.
When we are back in school, we are going to be learning about minibeasts. We will be looking at the story 'The Very Hungry Caterpillar and 'The Very Lazy Ladybird'. We will be going on a minibeast hunt and doing a tally to find out your favorite minibeast. Lots of exciting things to look forward to.
Please continue to be good boys and girls at home for whoever is looking after you and don't forget to wash your hands lots of times during the day as this will keep you safe.
We hope to see you all soon
Mrs Rowles and Miss Cooper
Can you see the where the blackbirds are getting into the tree?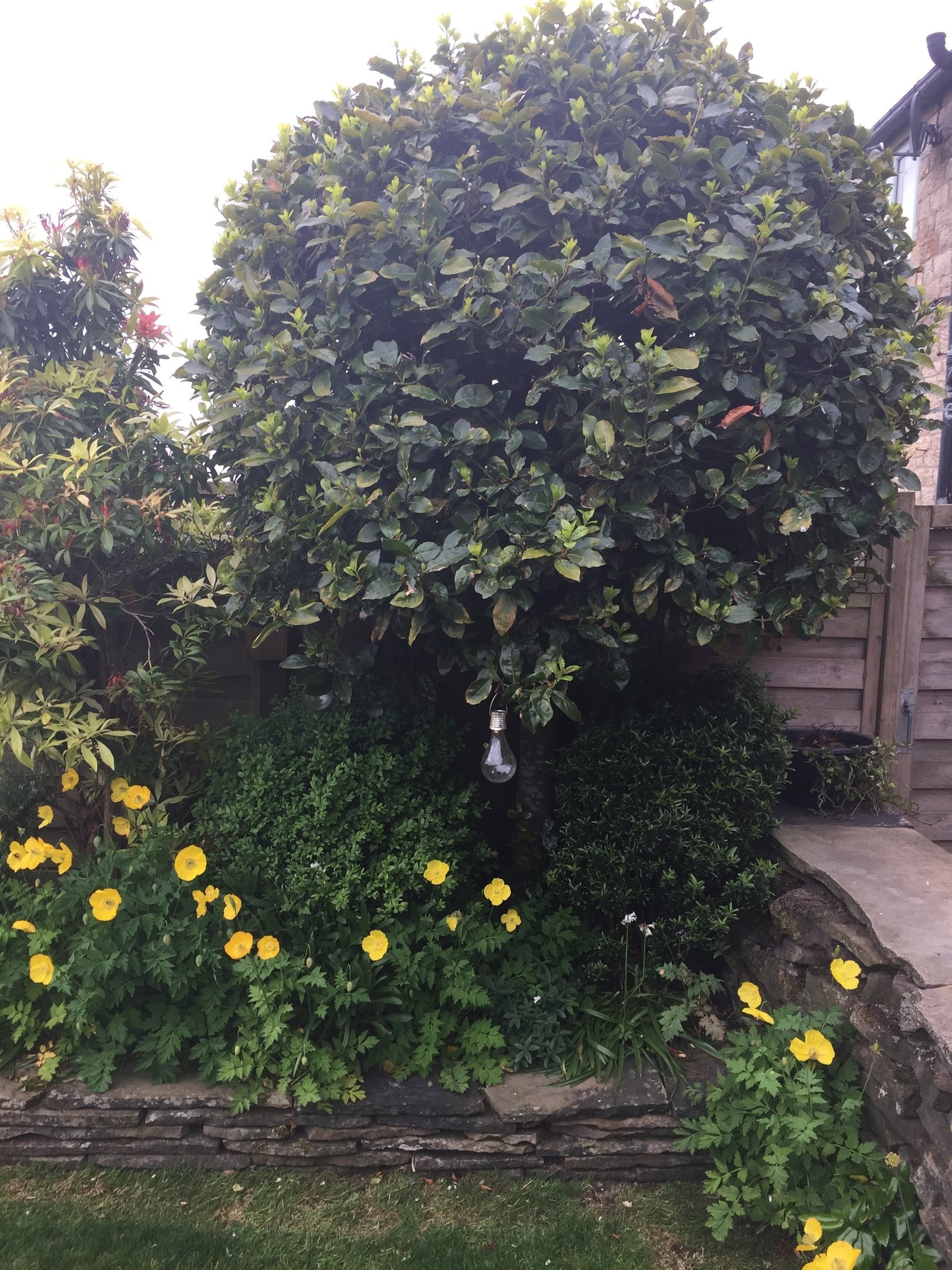 Dear Parents
We hope that you are all well and coping at home during this very stressful time.
I hope you are finding the activities on the website useful that I have been putting on. Thank you for all the hard work that you are doing at home to support your child. We really are missing you all and are looking forward to getting back into a normal school routine.
Some extra websites that could be useful to you
This website has new lessons every day for you to watch and then there are activities you can do after you have watched the lesson. Please have a look as the children will enjoy having a new teacher to watch and learn from. I will attach some work sheets that are linked to the lessons weekly for you to print off.
This week lessons are linked to:
Activity clubs – Have a look and see the different activities that you can do on this website. There are sessions linked to dragons and leaf animals. Have a look and share with your child.
This website has lessons and activities which you can access at any time. Follow the links aimed at Foundation Stage/ Early Level/ Foundation Phase and they will give you access to lots of activities linked to Mathematics, Literacy and Phonics. Have a look through the activities and see which you think are suitable for your child.
Please continue to read with your child and reinforce any digraphs or trigraphs taught throughout the year and whilst sharing stories with them encourage them to think about:
The characters

The setting

The problem

The solution.
Please encourage them to write messages, stories, lists and to label their drawings. These are skills that I encourage within the classroom.
Home learning should be an enjoyable experience and allow you to have fun together with your child. They will love showing you what they can do☺ Opportunities at home should also help them to develop life skills and their independence, perseverance, problem solving skills and creativity as well as academic skills
Please remember to think about their wellbeing and yours and please don't stress if you find any aspect hard or they find things challenging. Just do your best in this very challenging time and keep safe.
I am thinking about you all and looking forward to seeing both you and your children. Take care and keep checking our class page for updates☺
Mrs Rowles
This weeks Activities 18.05.2020
Additional Home Learning
Please find below a list of activities that you can do indoors at home with your child.
Crafts
Make paper airplanes

Salt painting

Make sun catchers

Make salt dough

Make sponge stamps

Make a cereal box aquarium

Make scratch art

Make your own bookmark

Paint pet rocks

Make recycled crayons

Make paper boats

Finger paint

Make friendship bracelets

Make a bird feeder

Make paper bag puppets

Make handprint art

Make a scrapbook

Decorate a t-shirt

Make a thankful jar

Paint leaves

Make a time capsule

Make button art

Paint with watercolours

Colour in a colouring book

Make paper crafts

Build a cardboard castle

Make tissue box monsters

Make a toilet roll butterfly

Make chalk ice

Draw a self portrait

Paint a recycled jar

Make a superhero costume
Activities
Make playdough

Make slime

Make play mud

Make fake snow

Make a sensory tub

Build a fort

Have a pillow fight

Make up/write a story

Have a film day

Put on a fashion show

Bake cupcakes/muffins

Do yoga

Build an obstacle course

Make dinner together

Build something with lego

Build a stack of cards

Put on a puppet show

Make a treasure hunt

Indoor bowling

Learn to draw something new

Put on a play

Make indoor hopscotch

Do a family chore together

Have a dance party

Have a tea party

Water play in the bath

Set up a toy shop and play

Make a sock toss game

Keep a diary
Games
Play would you rather

Play I-spy

Play Simon says

Play a board game

Play hide and seek

Indoor scavenger hunt

Play bingo

Play card games – e.g. snap

Do a jigsaw puzzle

Play charades

Build your own game

Play musical statues / bumps / chairs

Play hot potato

Play marbles

Keep the balloon up

Play dominoes

Play hangman
Have fun doing some new activities together.