School Events
Whole School Events 2020/2021
Throughout the school year St. Thomas' pupils and staff will be taking part in a variety of different extra-curricular events and activities. Please have a look at some of the things we have been up to so far.
Coming soon!... Veg Power - Eat them to Defeat them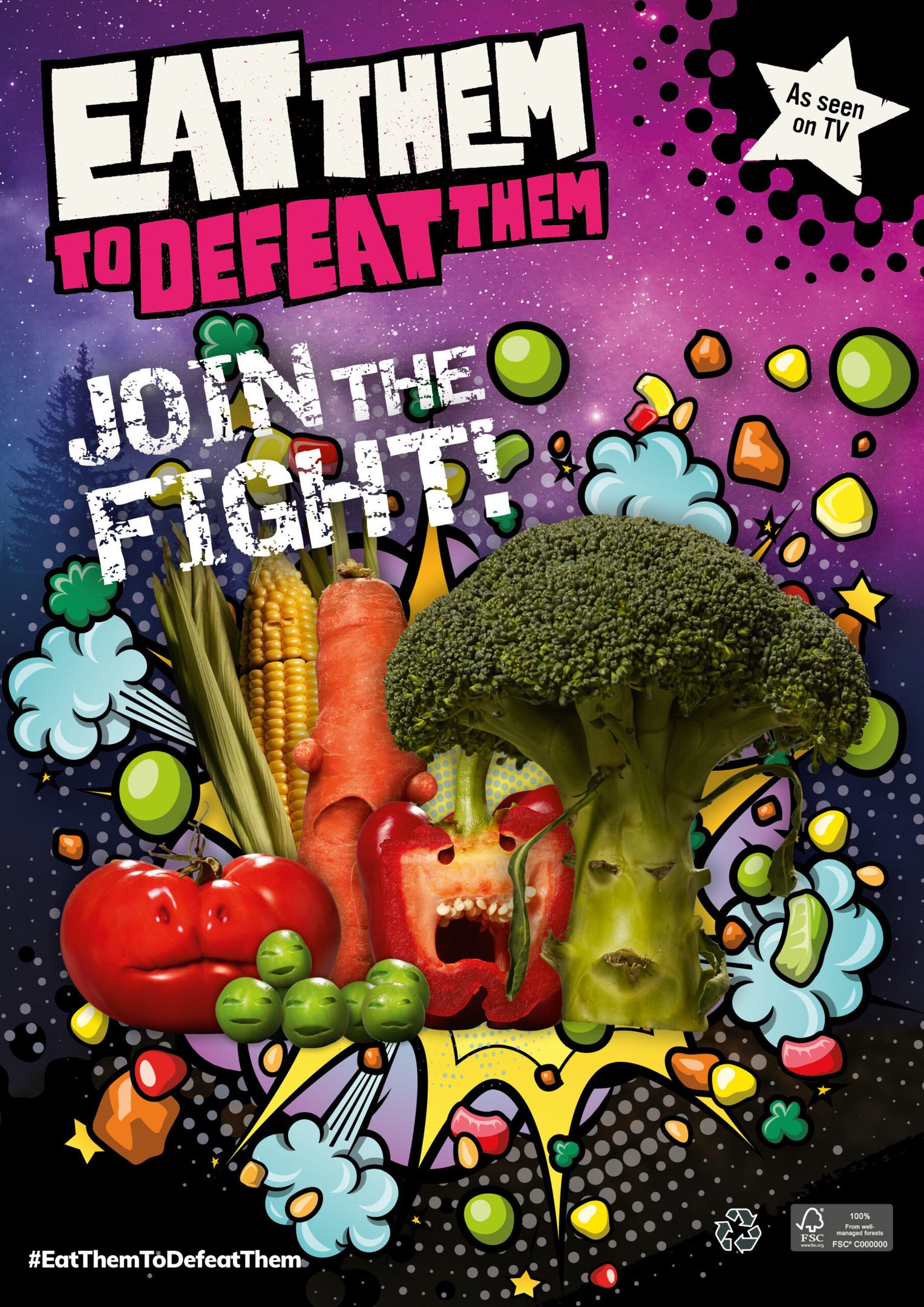 When we return to school next week we will be taking part in the Veg Power – 'Eat them to Defeat them' campaign.

By using a combination of fun, playful and educational activities the intention is to get our children trying and eating more veg. Each week the focus will be on a different vegetable (carrot, broccoli, peppers, peas, sweetcorn and tomato).

During the first week back all children will all receive a pack containing stickers, a mission poster/reward chart and a puzzle book to bring home and use throughout the term to help them continue their 'Eat them to Defeat them' Challenge at home.

Parents can find out more information about the initiative at www.vegpower.org.uk. Here you can also find expert tips and 100's of recipe ideas which include different seasonal vegetables.

You can play 'Hunt the Veg' and download some extra activities for your children to do at home if you wish to do so at: https://eatthemtodefeatthem.com/.

And finally… don't forget to join the fight! #EatThemToDefeatThem
Christmas Raffle
This year to help raise money for school funds we organised a Christmas raffle. We would like to say an enormous thank you to everyone who took part in this year's Christmas raffle.

Thank you to all the companies and organisations listed below who donated such wonderful generous prizes.

Lexplore
Crafts by Laura
Busy Bees
The Mini Mart
Premier Education
Gusto Resturant

Thank you to the School Governors for their very generous donations towards an Amazon Fire 7 Tablet and wonderful selection of wines.

Thank you to all the members of staff who donated prizes, purchased raffle tickets and helped behind the scenes to organise the raffle.

And finally a huge thank you to all the pupils, parents/carers and extended family members who donated some wonderful and very generous prizes and purchased raffle tickets. Without your kindness and generosity it would not have been possible.

We are delighted to say that including the purchases of our children's Christmas decorations in total we have raised a fantastic £676.10 for our school.

Thank you!