Help for Parents
Please find below some useful information and guidance for parents. The information covers a wide range of topics however if you have any particular concerns or would like further advice please see your child's class teacher or contact a member of staff in the school office.
Parent Info:
A government online service designed to give parents and careers the best possible advice and tips on preparing their children for adult life. It provides information on a wide range of issues from body image to managing money; giving parents the confidence and support to speak to their children about sensitive issues. Please click on the logo below to be directed to the Parent Info homepage.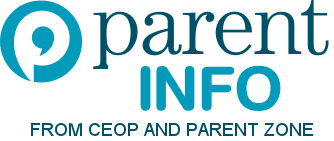 Black Lives Matter:
Black Lives Matter Parent's Guide
E-Safety:
Protect Young Eyes – Information on the Latest Apps
OurPact – Parental Control App
Social Media Tips for Parents – Internet Matters
NSPCC Net Aware – Your Guide to the Social Networks Your Kids Use
Instagram – Terms & Conditions
Introducing 'Snap Maps': The New Location Sharing Feature in Snap Chat
Parent Guide to Netflix Parental Controls
AskFM – Online Safety Guidance
Online Gaming – An Introduction for Parents and Carers
EYFS Parents
Supporting your child - Home and school working together
Supporting your child - Learning to Read
Please note we will print copies for parents who would like a hard copy, please see the school office.